COVID-19: Overcoming the obstacles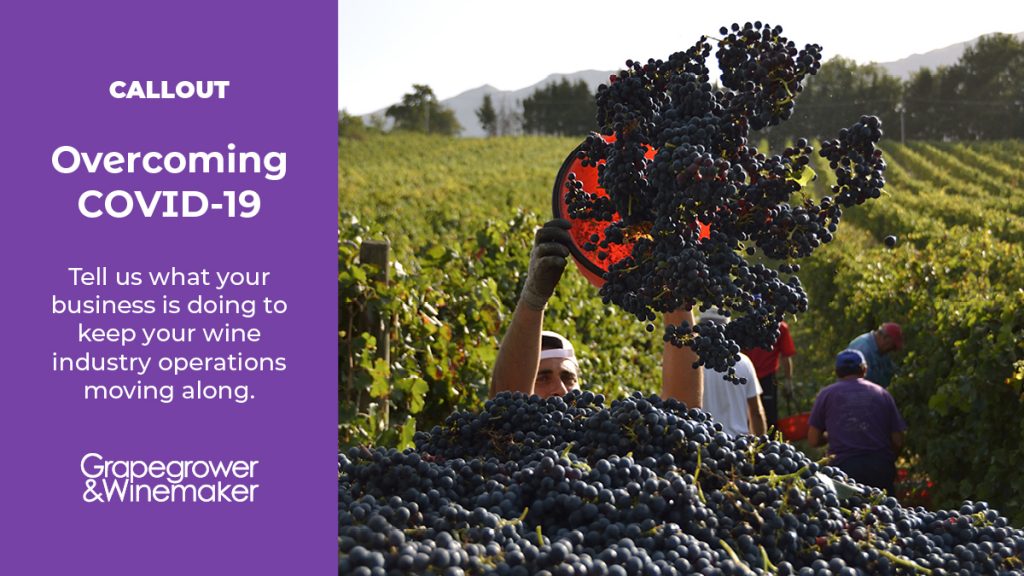 Tell us how COVID-19 is changing the grape and wine industry
The COVID-19 pandemic will change the way we live and will also change the way we work. For our grape and wine businesses this will, undoubtedly, present challenges – some obvious and others, perhaps, not yet anticipated.
As we enter this time of uncertainty, the Grapegrower & Winemaker would like to find out what your business is doing to keep operations moving along. Whether you're a grapegrower, viticulturist, winemaker, supplier, marketer or any of the other vital jobs in our sector, tell us about the challenges and difficulties you're facing, but also about your successes and the creative ways you're overcoming the obstacles.
The wine sector is renowned for getting on with it through the hard times, and this new crisis presents another opportunity for industry professionals to roll up their sleeves and get the job done – in ingenious ways. G&W would like to hear from you to share your experiences with the wider grape and wine sector as we move forward together. There's bound to be plenty to tell.