Current Issue
Summer 2020 (Volume 35, Number 1)
Subscribers have access to an online version of each print issue.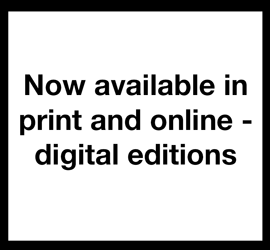 Summer issue of the Wine & Viticulture now available.
This issue's tasting features Australian-made Prosecco. Complementing the tasting is an interesting look at the labelling and packaging of Australian Proseccos versus their Italian counterparts, written by Damian Hamilton, brand keeper and designer from the Cornershop. Damien Griffante, of Australian Grape & Wine, also brings readers us up to date on Italy's efforts to retain exclusive use of the word Prosecco.
Contributing to this issue's focus on fermentation, Erika Szymanski asks just how homogenous is a fermentation in tank, highlighting some recent research that sheds some new light on the subject; Rachel Gore looks at nitrogen deficiency in grapes or juice, explaining when is the best time to add supplements and what are the most ideal sources, describing some new nutrient products that also enhance certain aroma compounds; and Joana Coulon and Alana Seabrook, from BioLaffort and and Laffort Australia, present Part 2 of their look at bioprotection for microbial control in low SO2 environments, this time discussing the post-fermentation phase.
This issue also has a particular focus on climate change. A team of researchers from the National Wine & Grape Industry Centre summarises the effects of high temperature on grape flavonoids, while the investigators behind a collaborative research project describe their development of online atlas of climate information for Australia's wine regions, which provides grapegrowers and winemakers with climate trends for the near, mid and long-term.
Contents
Industry Association Columns
ASVO (Brooke Howell): ASVO honours excellence and exemplary industry contributions
AGW (Tony Battaglene): The problem with water
WINE AUSTRLIA (Liz Waters): Tips to manage vines during a heatwave
Winemaking
ERIKA SZYMANSKI: Looking inside the tank: how homogenous is a fermentation?
RACHEL GORE: Decisions, decisions – nutrition supplements for healthy ferments
Low SO2 winemaking – microbial control postfermentation
Treated winery wastewater becomes a valuable resource in the vineyard
AWRI REPORT: Identifying objective measures for Barossa Valley Shiraz grapes
Viticulture
A summary of the effect of high temperature on red grape flavonoid composition and biosynthesis
Australia's wine future – climate information for adaptation to change
Industry outcomes from the International Workshop on Grapevine Trunk Disease
Grape downy mildew: 20 years in WA but still raising questions
ALTERNATIVE VARIETIES: Chenin Blanc
Business & Marketing
Asian wine market growth prospects still huge
Survey reveals growing importance of cellar door sales to the revenue of Australia's wine businesses
Trends in packaging design for Australian Prosecco
The Prosecco GI lie
Tasting
2019 Back Issues
2018 Back Issues