Current Issue
Winter 2019 (Volume 34, Number 3)
Subscribers have access to an online version of each print issue.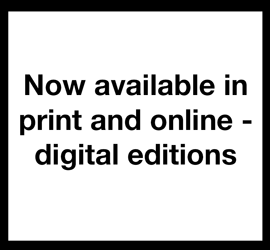 Winter issue of the Wine & Viticulture now available
Mark Morris, founder and managing director of Enviroeye, has some timely advice for vineyard managers in the the Winter issue of the Wine & Viticulture Journal on how to better manage the growing pressures from hotter and drier seasons and decreased water supplies .
Regular writer Erika Szymanski takes an interesting look at the science behind blending. As she writes, blending is often described as an art. But is that simply because scientific research has not yet explained how to blend precisely to achieve the best results?
Also in Winemaking, we look at some research out of Italy on the use of the antimicrobial agent ozone on winegrapes post-harvest instead of sulfties to remove smoke taint from grapes before vinification and avoid the use of sulfites in vinification. The study looked at the effect ozone treatment on anthocyanin stabilisation in red wines and colour oxidation in white wines.
The AWRI presents some interesting findings from a recent study which suggests that even the smallest differences in the temperature where wines are cellared can have a significant effect over time.
Journalist Hans Mick takes a look at the increasing array of non-wood trellis posts availabe on the market in the face of the industry's ongoing problem of disposing of CCA-treated posts, while the CSIRO updates us on their efforts to breed the next generation of rootstocks resistant to phlloxera and root knot nematode.
Australian viticultural consultant Richard Smart has some suggestions on what the wine industry can do to help mitigate the effects of climate change.
We also present the results of our latest tasting, rosé.
Contents
Industry Association Columns
AGW (Tony Battaglene): Australian Grape & Wine prepares for increased workload in the political arena
WINE AUSTRALIA (Liz Waters): Have the wood on grapevine trunk diseases
ASVO (Anthony Robinson): ASVO set to co-host the Australian Wine Industry Technical Conference
Events
Paris industry conference focuses on digital innovation and variety adaptation for climate change
Winemaking
ERIKA SZYMANSKI: The scientific art of blending?
Post-harvest use of ozone gas on winegrapes
Low SO2 winemaking: bio-protection for microbial control pre-fermentation
AWRI REPORT: Wine storage temperature – investigating the impact of small differences
Viticulture
Going against the grain with alternatives to wooden trellis posts
Breeding next generation rootstocks with durable pest resistance using DNA marker-assisted selection
Balancing the challenges of hotter, drier seasons and water scarcity
ALTERNATIVE VARIETIES: Clairette
Business & Marketing
Driving the strategic growth of Australian wines in the US market – Stage 2
Unprecedented export market data in new online tool
Climate change impacting the Australian wine industry: what can we do?
The rosé revolution
Tasting
2019 Back Issues
2018 Back Issues