Current Issue
Autumn 2019 (Volume 34, Number 2)
Subscribers have access to an online version of each print issue.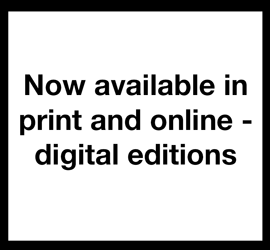 The end of the winemaking process is the focus of the Autumn Wine & Viticulture Journal.
Among the articles on wine finishing is one by regular writer Erika Szymanski who looks at the progress that has been made in finding an alternative to bentonite.
Complementing Erika's article is this issue's column by the Australian Wine Research Institue in which it reports on its efforts in identifying a shorter heat test.
Rounding out our coverage on fining is an article by Laffort describing the results of trials using a protein it has developed derived from potatoes as a flotation adjuvant.
We also have an article by a team of researchers from New Zealand's Lincoln University who have compared the effects of different levels of skin contact and oxidation on white wine tannins in orange wines.
Sparkling wine takes centre stage in a comprehensive article by regular writer Mark O'Callaghan who explores the various challenges in producing the wine style for which he picked the brains of some of the most astute in the sparkling winemaking game – including Ed Carr, Ray Geurin and Tyson Stelzer – and the marketing game for some advice on addressing those challenges.
Contents
Industry Association Columns
WINE AUSTRALIA (Liz Waters): Upgraded grapevine rootstock selector tool simplifies decisions
AGW (Tony Battaglene): Australian Grape and Wine Incorporated – it's official!
ASVO (Anthony Robinson): Introducing new ASVO board members Andy Clarke and Richard Fennessy
Opinion
The Busby Riesling 'myth' refuted
Winemaking
ERIKA SZYMANSKI: Better than Bentonite? The search for alternative fining agents continues…
Fine tuning flotation with a potato protein: quality and process flow
The phenolic composition of orange wine ̶ effects of skin contact and sulfur dioxide addition on white wine tannin
AWRI REPORT: Getting proactive about protein
Sparkling Wine
MARK O'CALLAGHAN: Double, double, toil and trouble – with bubbles
Viticulture
TONY HOARE: A letter from your vineyard soil
Spatial distribution of berry fresh mass, seed number and sugar concentration on grapevine clusters of Shiraz: Discussion of potential consequences for sampling to monitor vineyard ripening
The rationale for revitalising vineyards
ALTERNATIVE VARIETIES: Cinsaut
Business & Marketing
The first taste is almost always with the eye!
Collaborative approach leads Tasmanian brothers to early business success
Navigating the complexities of the American export market
Tasting
2018 Back Issues