Current Issue
Summer 2019 (Volume 34, Number 1)
Subscribers have access to an online version of each print issue.
.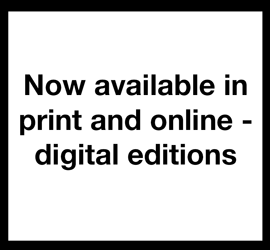 Here to deliver some timely food for thought on the topic of fermentation ahead of Vintage 2019 is this issue of the Wine & Viticulture Journal.
Erika Syzmanski looks into the non-Saccharomyces yeast Lachancea thermotolerans, revealing the latest research on this yeast, including some from an Australian-French alliance, to see why it has become something of a darling among wine microbiologists looking into non-Saccharomyces options.
The Summer 2019 issue of the WVJ also contains a report by Canadian researchers who have looked into what adding sulfur dioxide at crush does to bacteria and yeast populations in uninoculated ferments and the sensory properties of the resulting wine.
And, finally, the Australian Wine Research Institute's regular report describes the findings of studies into the effects of co-inoculation of malolactic starter cultures and the use of malolactic nutrients on the efficiency of MLF and wine quality.
In Winemaking we also have two complementary articles: the first is on blending early-harvested fruit with regularly harvested fruit to lower alcohol levels and how the composition of those wines compares with the same wines dealcoholised post-fermentation; the second looks at the effectiveness of water additions to lower high sugar concentrations in Shiraz to reduce the alcohol content of wines and what impact that has on the wine's sensory qualities.
We also present the results of the investigations by a team researchers from South Australia and New South Wales into whether berry cell death increases under higher temperatures and water stress – a prudent question in a world where heatwaves and droughts are increasing in frequency and intensity.
Contents
Industry Association Columns
WINE AUSTRALIA (Liz Waters): Keeping the bugs out of the system
WFA (Tony Battaglene): Preserving our right to market and sell wines
ASVO (Anthony Robinson): The ASVO 2018 Awards for Excellence
Winemaking
ERIKA SYZMANSKI: Lachancea thermotolerans: anything but Saccharomyces with a strong dose of lactate
How sulfur dioxide addition at crush can affect wine yeasts, bacteria and sensory attributes
Winery wastewater treatment – troubleshooting for sustainable management
Chardonnay 'hazelnut' aromas: current research review
Investment in refrigeration efficiency upgrades – payback is sooner than you think
Low alcohol wines: blending with an early harvest or dealcoholisation of a later harvest?
Managing high Baume juice using dilution
AWRI REPORT: Trials and tribulations of MLF: can timing of inoculation and MLF nutrients help?
Viticulture
Are berries suffocating to death under high temperature and water stress?
Why varietal diversity is critical to winegrowing's warmer future
Rootstock salt exclusion at elevated rootzone temperature
ALTERNATIVE VARIETIES: Pinotage
Business & Marketing
Inaugural direct-to-consumer survey identifies opportunities for wineries to connect with consumers and increase sales
What brings a Chinese alcohol drinker into the wine category?
Snapshot of key trends in the Australian and global wine sector
Tasting
2018 Back Issues