Current Issue
Australian & New Zealand Grapegrower & Winemaker
Current Issue – March 2019 (No. 662)
Grapegrower & Winemaker provides subscribers with access to an online version of each print issue.
.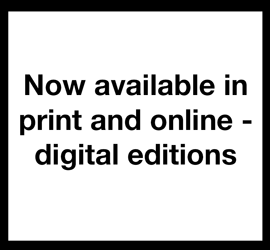 The April issue of the Australian & New Zealand Grapegrower & Winemaker contians our annual review of the performance of Australia's Top 20 wine companies by revenue and look at the state of the nation's wine industry.
Our Top 20 wine company review is paired with a complementary examination of New Zealand's top 5 wine companies by revenue.
Going hand in hand with our Top 20 review is an article by Stephen Strachan, of Langley & Co, who walks readers through the major vineyard and winery sales in the Australian wine industry over the last 12 months and points to some trends in values for each.
Also in the April issue  is an article by Tasmanian correspondent Mark Smith who reports on some exciting developments in the understanding of smoke taint following the multiple bushfires that threatened some of that state's vineyards earlier this year.
Keeping with the climate change theme, Tadro Abbott and Eric Wilkes from the Australian Wine Research Institute explain the carbon footprint of wine and what the options are for capturing the CO2 produced during wine production.
Also a feature in the April Grapegrower & Winemkaer is a roundtable discussion with three Aussie winemakers with a particular affection for Pinot Noir which explores which clones are the focus of their Pinot production and why, and how they're treating them in the winery.
Features in this issue include
Australia's largest wine companies
New Zealand's top five wine companies
Roundtable: Pinot Noir clones
Pinot Noir production – a delicate affair
Asset values rise, but region, variety, management and water are the drivers
Betwixt and between
News
From the editor
Maroondah phylloxera zone boundary shifted due to new detections
New research examines the effects of bunch rot on wine
Smoke taint research to look at impact of grain stubble burning on winegrapes
Wine the winner in workshop series
Breaking down New Zealand Winegrowers' strategic review
Going above and beyond for customer service: making wine with a real story
International briefs
My view: A Labor-government approach to rural research & development funding wine tourism
Grapegrowing
Smoke taint concerns spark new smoke research in Tasmania
Wildlife for Wine goes batty for vineyard pest control
Regulars
What's online
In this issue
Winetitles Insights
Wine Australia: R&D at work
Ask the AWRI
Young Gun: Emma Farrelly
Looking back
Calendar
Marketplace classifieds
Winemaking
Understanding carbon emissions in the wine industry
Behind the Top Drops: Cullen Diana Madeline
Ask the AWRI
Cleaning winery floors, tanks and hoses
Business & Technology
Asset values rise, but region, variety, management and water are the drivers
Sales & Marketing
2018 Back Issues