Current Issue
Australian & New Zealand Grapegrower & Winemaker
Current Issue – June 2019 (No. 665)
Grapegrower & Winemaker provides subscribers with access to an online version of each print issue.
.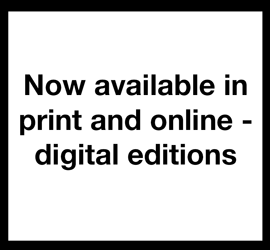 The June 2019 issue of the Australian & New Zealand Grapegrower & Winemaker features the only pre-event guide to the Australian wine industry's premier technical event – the Australian Wine Industry Technical Conference and complementary trade exhibition WineTech – taking place from 21-24 July.
Also in this issue, Ben Rose takes a close look at the Klima mechanised cane pruning system and asks why robotic cane pruners are yet to become a commercial reality even though their development has been talked about for some years.
Kim Chalmers also reveals some new arrivals in alternative varieties now available from her family's boutique vine propagation business at Merbein, including new clones to Australia of Ansonia, Teroldego, Verdicchio and Grechetto, and three completely new varieties in Nero di Troia, Ribolla Gialla and Pecorino.
In Winemaking, journalist Hans Mick explores some potential alternatives to electrical refrigeration that can cut down a winery's reliance on traditional cooling, while Rhys Howlett goes behind the scenes to learn about Yarra Yering's Dry Red No.2 from winemaker Sarah Crowe.
And in a Grapegrower & Winemaker first, our Young Gun column features a duo in Victorian couple Tessa Brown and Jeremy Schmölzer – the double act behind Beechworth's Vignerons Schmölzer & Brown.
News
Australian wine exports continue to grow in value
Australian prices hold firm despite global softening
Australia takes second place in International Wine Challenge, New Zealand sixth
Vale Colin Campbell
Future Leaders of Australian wine announced
Grapegrowing
What happened to the robotic pruner?
New arrivals in alternative varieties
Reaping rewards: Barossa's new thinking to tackle climate change
Regulars
What's online
In this issue
Winetitles Insights
Wine Australia: R&D at work
Ask the AWRI
Young Gun
Looking back
Calendar
Marketplace classifieds
Winemaking
Turning down the heat on refrigeration costs
Alternatives to refrigeration
Yarra Yering Dry Red No.2
Young Guns: Tessa Brown and Jeremy Schmölzer – a dynamic duo
Ask the AWRI
Business & Technology
Proposed changes to SA's container deposit scheme and your business
Time to review documents with warranties to consumers
Roundup litigation in United States off rails
A matter of heritage: what Australian family wine businesses can learn from their European counterparts
Sales & Marketing
Unpacking the popularity and panache of Pinot G
Eating wine to discover flavour
2018 Back Issues