Current Issue
Australian & New Zealand Grapegrower & Winemaker
Issue Preview - login to read online
Already a subscriber? Login:
The June issue of the Grapegrower & Winemaker is out in print and online now!
This issue turns its attention to Packaging, Labelling, Caps and Closures, with a look at the resurgence of 'crown cork caps' for sealing sparkling wines. Is this a short-lived trend or here to stay?
There are new directions revealed for augmented reality technology and its potential to boost the appeal of wine labels and brands.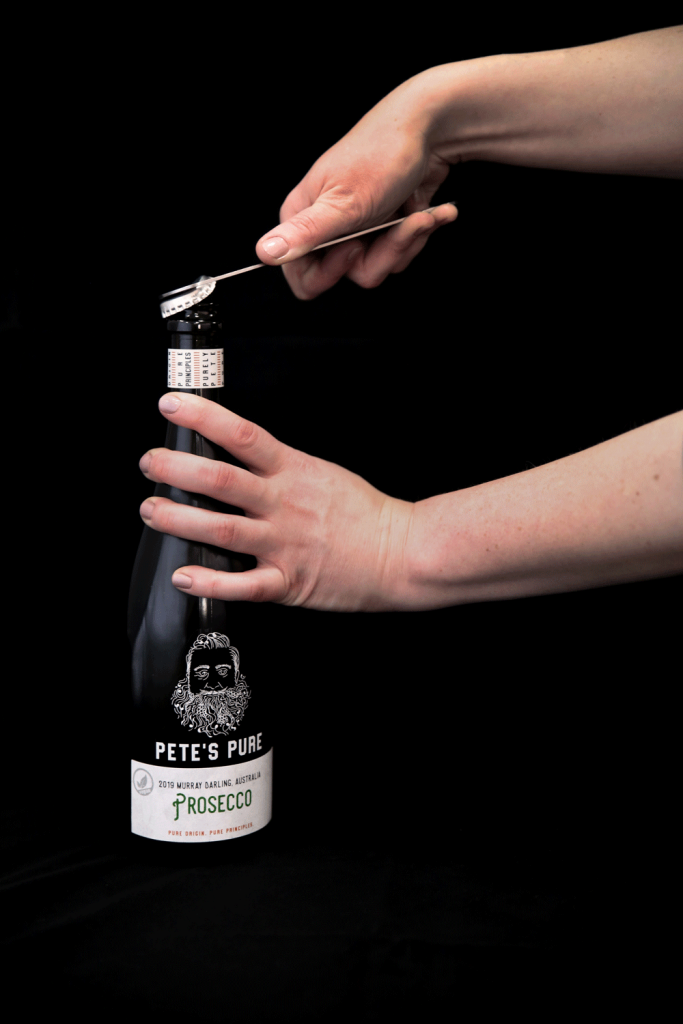 We also explore moves to use blockchain technology and RFID chips embedded in bottle caps to thwart the massive global trade in counterfeit wine.
With a focus this month on soil management in the vineyard, McLaren Vale's Oli Madgett shares his efforts to develop a viticulture-specific method to baseline soil organic carbon levels, while we continue our 2020 theme of Climate Change by learning about the 'Vineyard of the Future' project in Queensland, which aims to determine and adopt the best varieties for warmer conditions.
Writer Cindie Smart tells us about a way to potentially target vineyard pests by breeding and releasing 'sterile insects'.
When it comes to the winery, associate editor Sonya Logan asked local winemakers about their experiences using membrane presses with the ability to process grapes in an inert atmosphere. These systems, utilising gasses such as nitrogen, can act to enhance aromatic white wines.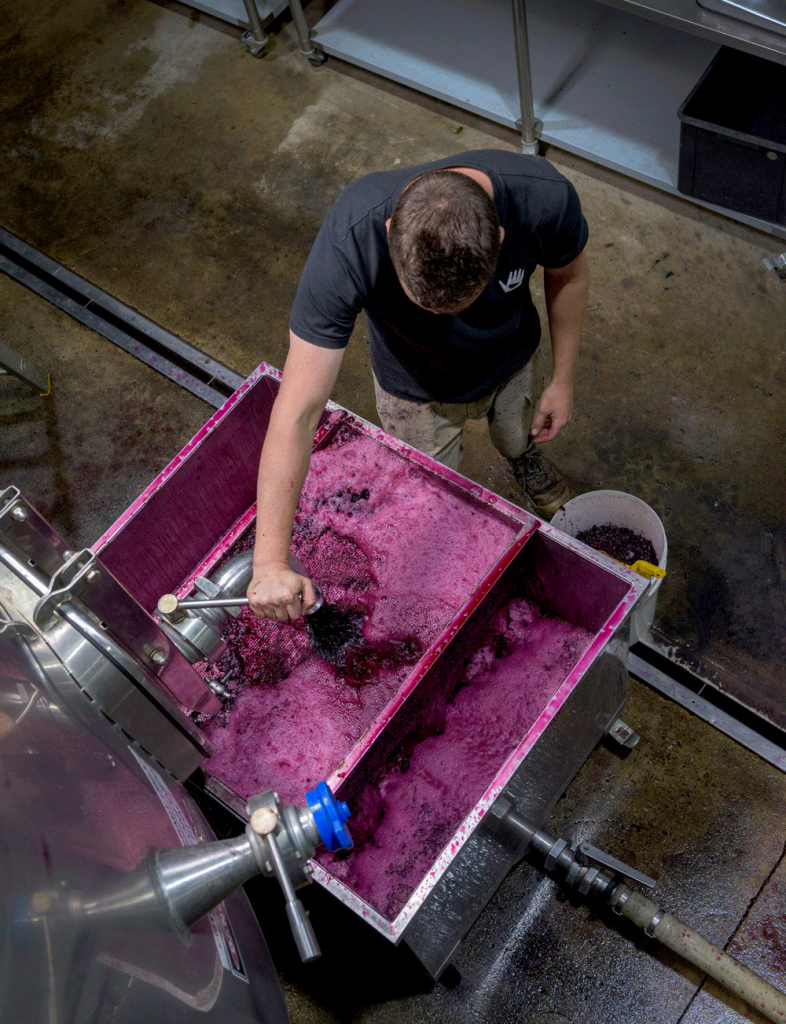 Journalist Samuel Squire fleshes out the story behind one of the world's oldest wine varieties, Saperavi from Georgia, and finds out how it's finding its feet in Australia.

Our Young Gun this month is talented winemaker Dylan Lee from Bird in Hand in the Adelaide Hills, who details his interesting career in the industry so far.
For our regular Behind the Top Drops column, we take a dive into the story behind the Tasmanian-grown Tolpuddle Vineyard Chardonnay and its unique qualities.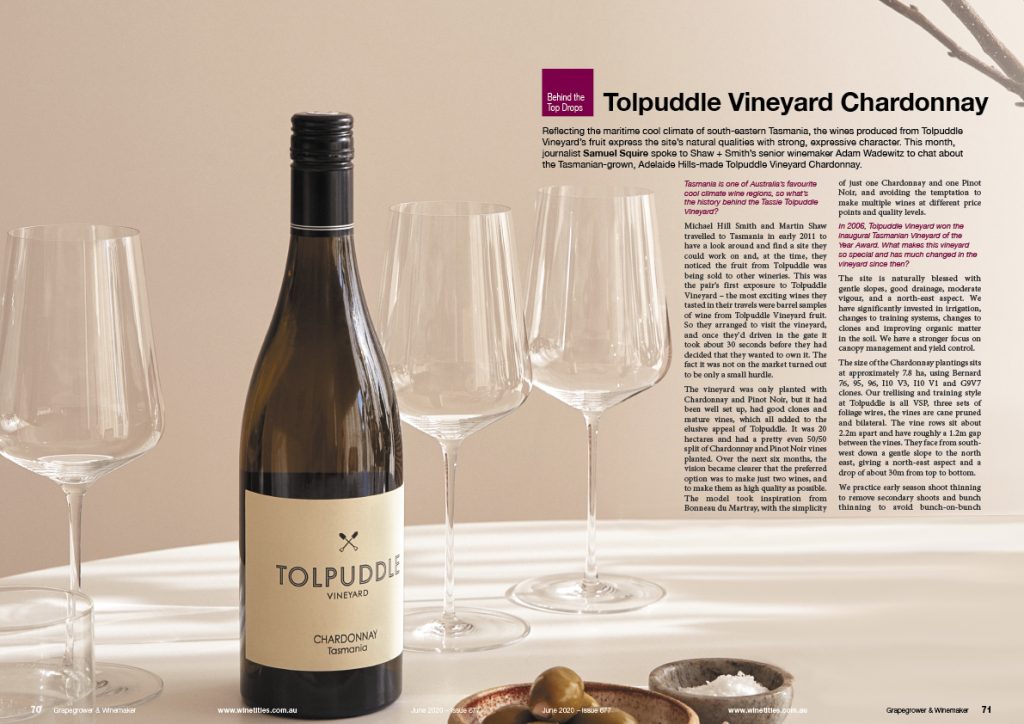 Meanwhile, AWRI senior engineer Simon Nordestgaard presents the next in his series on wine industry technologies, this time examining in-tank fermentation monitoring and continuous processes.
Contents
Regulars
What's Online

In This Issue

Winetitles Insights

Ask the AWRI: Pre-fermentation skin contact

Producer Profile: Clive Jones

Calendar & Looking Back

Marketplace
Contents
News
Wine export figures positive but full COVID-19 impact yet to come

Endeavour Drinks offers support to struggling producers

New Zealand wine industry commits to cutting carbon

TWE looks to split from Penfolds

Tumbarumba smoke taint losses

International Briefs

My View: Derek M. Minus – Dispute resolution in the wine industry: the problem with a Code of Conduct

Open for business: overcoming COVID-19
Contents
Grapegrowing
Breeding in resilience: countering disease, heat and water stress in vines

A short history of Australia's planting material

Adapting trellising systems to counter a warmer climate

Pruning & Equipment: Cutting to the facts – Pruning practices to improve vineyard performance

Yarra Valley: wine supply will drop

'Drape and protect' one answer to climate extremes?

The sky's the limit for Australian Tempranillo

Supplier Update: Combat fungal disease with confidence using Belanty
Contents
Winemaking
Ask the AWRI: Pre-fermentation skin contact

Industry 4.0 — enabling more intelligent decisions in the winery

Inspirations from the past and opportunities for the future – Part 1: Cross-flow filtration and flotation

Young Gun: Alyson Tanenbaum

Behind the Top Drops: Clonakilla Shiraz Viognier
Contents
Business & Technology
Energy costs dropping at Mitchell Wines

Succession planning for family-owned wineries: Family business succession and asset protection – death, divorce and debt.
Contents
Sales & Marketing
The best is yet to come: Practical online strategies to grow wine sales in the 'new normal'

Winesolation: How Australian wineries have pivoted to online sales during COVID-19

Adapting wine sales in the time of pandemic
Australian & New Zealand Grapegrower & Winemaker Subscription
From: $55.00 / year