Current Issue
Australian & New Zealand Grapegrower & Winemaker
Current Issue – August 2019 (no. 667)
Grapegrower & Winemaker provides subscribers with access to an online version of each print issue.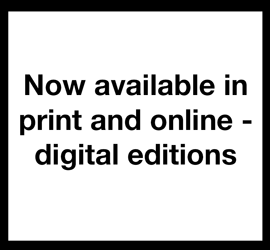 The August issue of Grapegrower & Winemaker contains Part 2 of our wrap up of the 2019 harvest on both sides of the Tasman, featuring Australia's cooler climates and those from New Zealand.
The focus of this issue is exports for Brett Murphy, general manager of the $50 million Export and Regional Wine Support Package, outlines Wine Australia's strategy to grow sales of fine Australian wine in the US over the next few months as the package enters its fourth and final year. Journalist Hans Mick then delves a little bit deeper into the future of Australian fine wine in the US.
As the cover of this issue hints, this issue also presents the results of our latest closure survey which provides a snapshot of the Australian wine industry's current use of cork-based and screwcap closures and how this might change in the next five years. The magazine's last closure survey was carried out in 2015 which highlighted the industry's ongoing preference for screwcaps. The latest survey has endeavoured to see what, if anything, has changed and uncover how the closure preferences of our wineries differ between the domestic and export markets and at different price points.
On the subject of moving wine around markets, journalist Eleanor Danenberg looks at the challenges of transporting wine within Australia.
News
Australian wine exports continue to grow in value
Finalists announced for 2019 ASVO Viticulturist and Winemaker of the Year
Woolworths to separate drinks and hospitality arm/WA industry input sought to initiate review of wine tax system
Winemaking Tasmania acquired by Tasmanian Vintners
Australian 2019 vintage crushes predictions
My View
The quest for more shelf-space for fine Australian wines in the US
Grapegrowing
Trellis trials and tribulations
Postcard from Montepulciano
Introducing Wairarapa's Young Viticulturist of the Year
Researchers investigate drought-tolerant Cypriot vines
Vintage Report
Vintage 2019: the cooler climates – PART TWO
WINEENG2019
WineEng 2019: Future Planning & Risk Management
Regulars
What's online
In this issue
Winetitles Insights
Wine Australia: R&D at work
Ask the AWRI
Young Gun
Looking back
Calendar
Marketplace classifieds
Winemaking
Yeast selection– back to basics
'Low preservative' wines – just how low is low?
Small Island Wines Single Site North Pinot Noir
Ragazzini Rotho wine pump distributor
Ask the AWRI
Spoilage issues in Pinot Noir
Business & Technology
Lifting the lid: Australian wineries have their say in our latest closure survey
Capping it all off
Challenges of wine transport and delivery
Same day wine delivery service available in Australia
Could international parcel couriers provide small winemakers a competitive edge for overseas shipments?
Top challenges for the wine industry
What's next for Australian fine wine in the US?
Producer Profile – Ashley Ratcliff
2019 Back Issues
2018 Back Issues