Current Issue
Australian & New Zealand Grapegrower & Winemaker
Current Issue – December 2019 (no. 671)
Grapegrower & Winemaker provides subscribers with access to an online version of each print issue.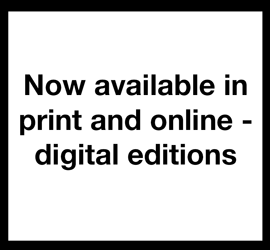 For this issue's theme on Fermentation, Alana Seabrook, from Laffort Australia, and her colleagues Joana Coulon, from BioLaffort, and Susan Erasmus, have compiled a comprehensive article on the main factors involved in stuck fermentations and how to avoid them.
Journalist Hans Mick provides an update on the development and commercialisation of the yeast being developed by the Australian Wine Research Institute to lower alcohol levels.
And, concluding the theme on fermentation, this month's Ask the AWRI column answers some questions on the role of grape solids in white winemaking.
Also in Winemaking, the AWRI reports on a trial that looked at the influence of storage orientation of bottles of wine and temperature fluctuations on the oxygen transmission rate of commercial closures.
In Viticulture, journalist Samuel Squire chats with the company behind an on-board weighing solution for grape bin trailers that enables fruit loads to be automatically recorded as they come off harvesters.
And in Business & Technology, Kym Anderson, from the University of Adelaide and the Australian National University, and Glyn Wittwer, from Victoria University, have done some number crunching to determine the fallout from the recently-imposed US tariffs on imports of some EU wines in those countries and in Australia.
Features
Industry partnership fills winegrape market gap
March of the machines
Avoiding stuck fermentations
The rise and fall of Australia's bulk wine exports
News
Time to lay the path for a strong and vibrant industry for all
Average value of bottled exports hits new record
Water for production, not hoarding: governments must act
NZ wineries launch lighter wines in Australia
ASVO announces Viticulturist and Winemaker of the Year winners
Adelaide Hills winery wins Great Australian Shiraz Challenge
Queensland wine industry unveils five-year tourism strategy
International Briefs
Regulars
What's online
In this issue
Winetitles Insights
Wine Australia: R&D at work
Young Gun: Sophie Harris
Ask the AWRI
Producer profile: Geoff Hardy
Looking back
Calendar
Marketplace classifieds
Grapegrowing
Industry partnership fills winegrape market gap
March of the machines
Surround WP crop protectant – a grower's perspective
Getting a sense of saving water and improving wine quality
Fifty shades of green – the need to redefine best practice viticulture
Under-vine cover cropping – a source of vine medication
Organic and biodynamic benefits are plain for Tamburlaine
Winemaking
Avoiding stuck fermentations
Yeast for when the heat is on
The impact of temperature fluctuations on closure performance
Tips and traps of submitting wine samples for testing
Deep Woods Reserve Chardonnay
Mastering microflora
Young Gun: Andrew Scott – A slippery slope to becoming a winemaker
Is this the world's largest capacity must heat exchanger? / Intelligent pump brings automation to winery tasks
Business & Technology
The future of wine packaging in an enviro-conscious world
How might US tariffs on imports of some EU wine and whisky affect those countries and Australia?
Succession planning for family-owned wineries: Succession planning – Non-family members
2019 Back Issues
2018 Back Issues