Current Issue
Australian & New Zealand Grapegrower & Winemaker
Current Issue – May 2019 (No. 664)
Grapegrower & Winemaker provides subscribers with access to an online version of each print issue.
.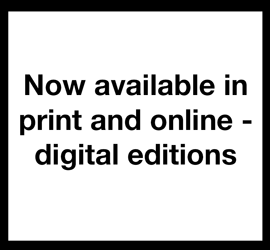 The focus of the May 2019 issue of the Australian & New Zealand Grapegrower & Winemaker is vineyard establihsment. Regular columnist and viticultural consultant Sam Bowman tackles this subject, offering advice for avoiding vine failure with expert tips from Bruce Chalmers and Nick Dry – two of  Australia's leading vine propagation experts.
The issue also includes a roundtable discussion with three growers on the machinery and technology they are using in their vineyards, which provides an intersting snapshot of what growers in different regions are making use of in their vineyards and what they think of it.
In Winemaking, journalist Hans Mick chats with Rocco Longo, from the University of Tasmania, who is developing an instrument that will make in-line and real-time grape juice assessments at the grape press.
Journalist Eleanor Danenberg asked several sommeliers from different parts of the country to reveal 'what's hot in wine' in their restaurants at the moment. She also asked them to provide some advice for smaller producers on how to improve their chances of having their products included on restaurant wine lists.
Eleanor also spoke with Eric Wilkes from the Australian Wine Research Institute for an update on the research organisation's efforts to protect the reputation of Australian wine in the war against wine counterfeiting.
News
Phylloxera outbreak simulation drives biosecurity best practice
Winemaking under the microscope
Grapegrowing
Avoiding vine loss from nursery to vineyard
Tool helps growers select rootstocks better suited to their vineyard
Adjusting winegrape ripening to suit a changing climate
ROUNDTABLE: Which vineyard equipment are you using and why?
Can grapegrowers become the heroes of climate change?
Introducing the new Croplands Quantum Mist Smart Spray
Pyrenees vineyard settles on new Deutz tractor and Silvan sprayer combination
Regulars
What's online
In this issue
Winetitles Insights
Wine Australia: R&D at work
Ask the AWRI
Young Gun: Turon White
Looking back
Calendar
Marketplace classifieds
Winemaking
Avoiding the need to stop the press
Advances in dissolved gas adjustment
Misunderstanding carbon emissions in the wine industry…at our peril…
Turkey Flat The Ancestor Shiraz
Enartis introduces Zenith: the revolution in wine stabilisation
Torresan Estate reports outstanding speed and results with new Della Toffola crossflow filter
Living the dream
Ask the AWRI
Post-harvest care of tired vines
Business & Technology
Verifying and detecting counterfeit Australian wines
Blockchain prize goes to wine anti-counterfeiting project/New wine label directory to prevent 'dodgy copies'
Constellation sells 30 brands and related wineries to Gallo in $1.7b deal
Sales & Marketing
Sommelier insights into Australian wine trends
Six key trends in wine packaging
2018 Back Issues