| | | | | | | | | | | | | | | |
| --- | --- | --- | --- | --- | --- | --- | --- | --- | --- | --- | --- | --- | --- | --- |
| | Grapegrower & Winemaker | | Wine & Viticulture Journal | | Wine Industry Directory | | WID Online | | Daily Wine News | | Links | | Bookstore | |
««« return to Daily Wine News index
31/07/2017
Growers prepare for success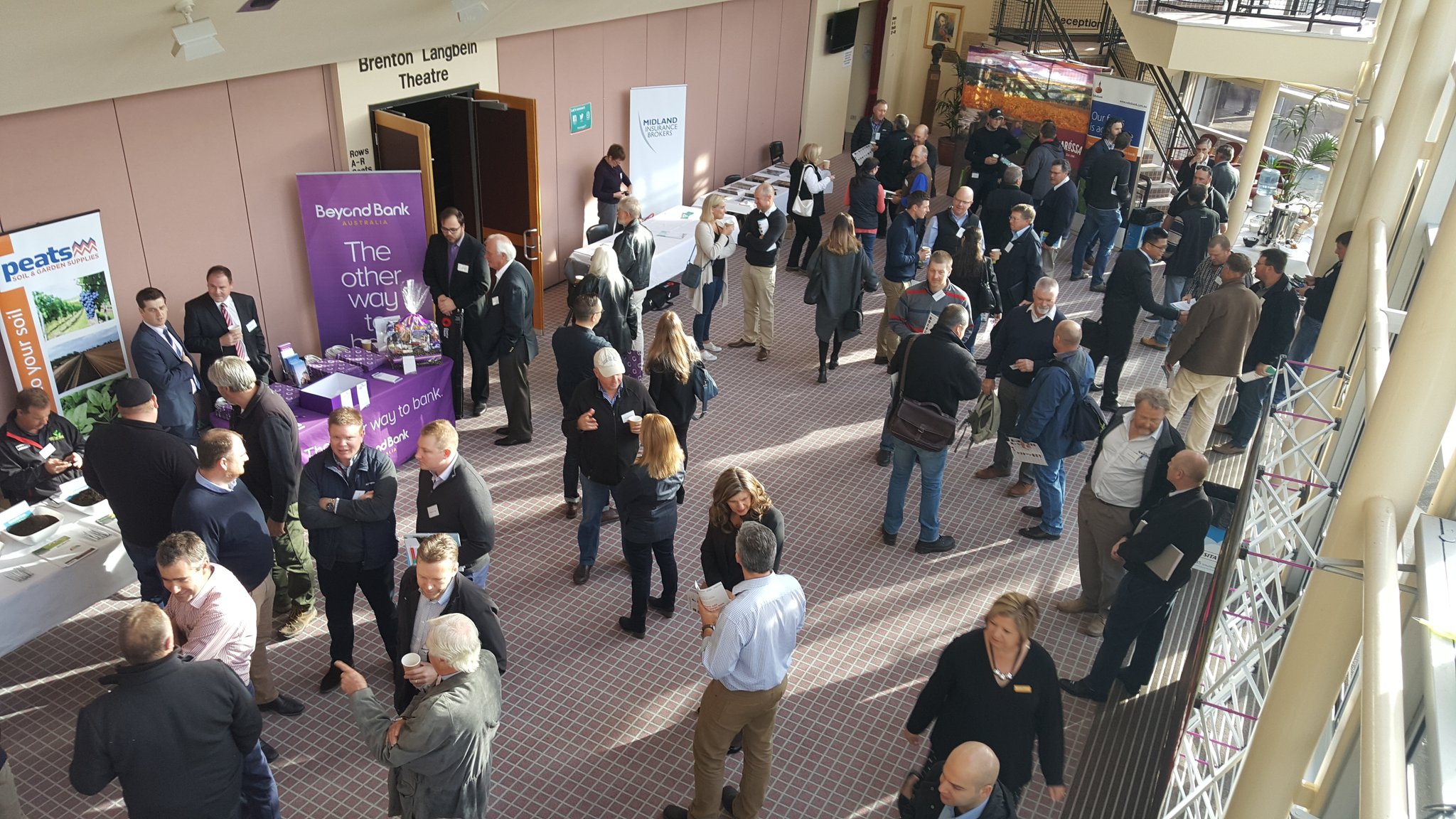 By Nathan Gogoll
Pruning snips were given a rest last week as grapegrowers gathered to think about their business plans. A range of issues were put on the table – all with an eye on the future – and there might have been more questions than answers.
The South Australian Wine Grape Growers Summit, presented by the Wine Grape Council of SA and the Barossa Grape & Wine Association, was held in the Barossa on Friday.
The day was designed to be forward thinking – starting with a future outlook briefing, continuing with a look at successful business model examples and finishing with a focus on succession plans.
Tim Hunt, from Rabobank, revealed that international wine consumption was steady – but a number of damaging weather events and natural disasters across different international winegrape growing regions was likely to see the global wine inventory fall.
A panel session delivered some interesting feedback from large wine companies – featuring Warren Randall, Seppeltsfield Wines general manager, Brett McKinnon, Pernod Ricard Winemakers global operations director, and Kirstie McCosh, Treasury Wine Estates global head of marketing services, insights and innovation.
"Innovation is the key to growth," McKinnon said. "Most of our growth has come from new products."
Randall pointed to China, which he described as the "modern economic miracle of the world" as having untapped potential for Australian wine sales.
"We have found a new market, it wants to consume more (wine) and it loves Australia," Randall said. "Across the next 10–15 years, Australia is looking at huge growth in China."
James Hillcoat, Rural Directions agribusiness consultant, highlighted the areas where top performing farmers elevate their businesses. His examples came from grain growers, but offered interesting insights for the grape and wine community.
Hillcoat said those producers who understood the range of factors that had direct impacts on their profit potential were best-placed for success.
Nigel Robinson, from Rural Business Support, echoed some of Hillcoat's message.
"What can you control?" Robinson asked.
"The difference between profitability and non-profitability is the discipline to spend time on planning – to have a strategy and a positive outlook."
Adrian Hoffmann, a Barossa grapegrower (and Wine Grape Council of SA committee member), explained that he spent more time working 'on' his business than 'in' it – but this was vital to get the best from his business relationships.
"Loyalty is admirable, but how long is your bank manager going to be your bank manager? The best thing to do for your business is to keep him or her on their toes," Hoffmann said.
Brad Simmons, Mutual Trust family business advisor, and Wil Taylor, Finlaysons partner, both explored the settings for successful succession plans.
Simmons pointed out that 70% of wealth transfers fail – mainly due to breakdowns in communication and trust, a lack of defined purpose and not training the next generation to be ready.
Taylor offered legal insights into the process and stressed there were lots of benefits for taking succession planning seriously.
"It's really a culture, involving constant communication," Taylor said. "If done well everyone knows what the plan is and where everyone is headed."
Phil Reedman, the master of ceremonies for the day, wrapped up the day succinctly and positively.
"There is a lot of reason to be confident, there are positive signs," Reedman said. "But grapegrowers need to consider how their relationships can help to make them more nimble and flexible.
"Perhaps growers are in a position to make the price rather than take the price?
"But it's important to remember that failure takes no preparation, success takes a lot of it."